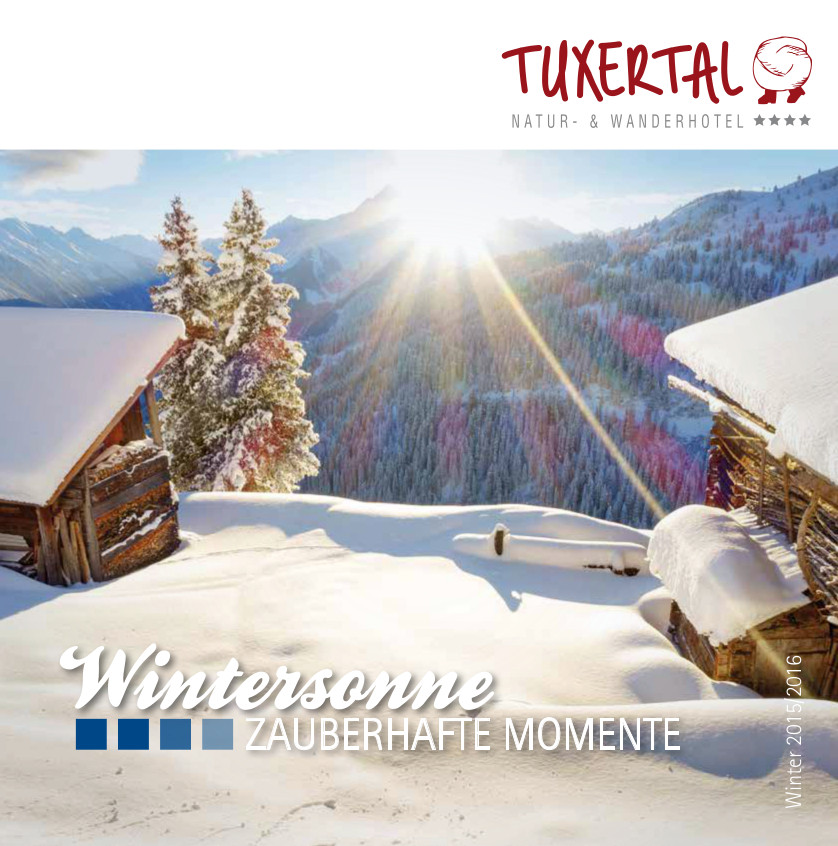 Hotel Tuxertal Brochure
Do you enjoy being able to hold your holiday at Tuxertal in your hands?
With our hotel brochure you will receive extensive information about your holiday in Tuxertal. The most important details, the beautiful pictures and our hotel services all together to make your holiday planning as simple and enjoyable as possible!
Whether it's to help you decide on a holiday at Tuxertal or to provide you with happy anticipation of your holiday, you can either download our brochure as a pdf document, or we will send you a copy in the post (for free of course).
Please fill out the fields below. Your details will only be used for the purpose of sending you your brochure and will under no circumstances be given to any third parties. We wish you happy browsing and hope to welcome you soon to the Tuxertal Alpine world!