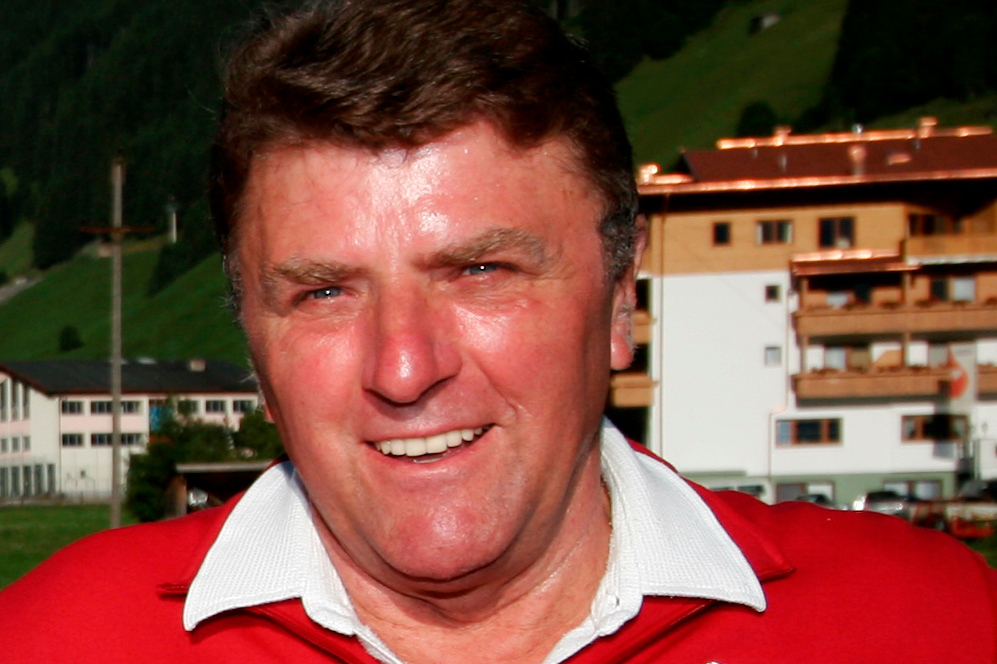 Hermann Grubauer
A charming, "old hand". His hiking
experience stretches back 30 years. One of his first guided tours was up the Rastkogel mountain! His little "dances" on the mountain summits of the Tux and Zillertal mountains are legendary ...
Hermann insists on taking part in an annual hiking guide training course. He leads the way when it comes to hiking experience! He made his hobby into a career.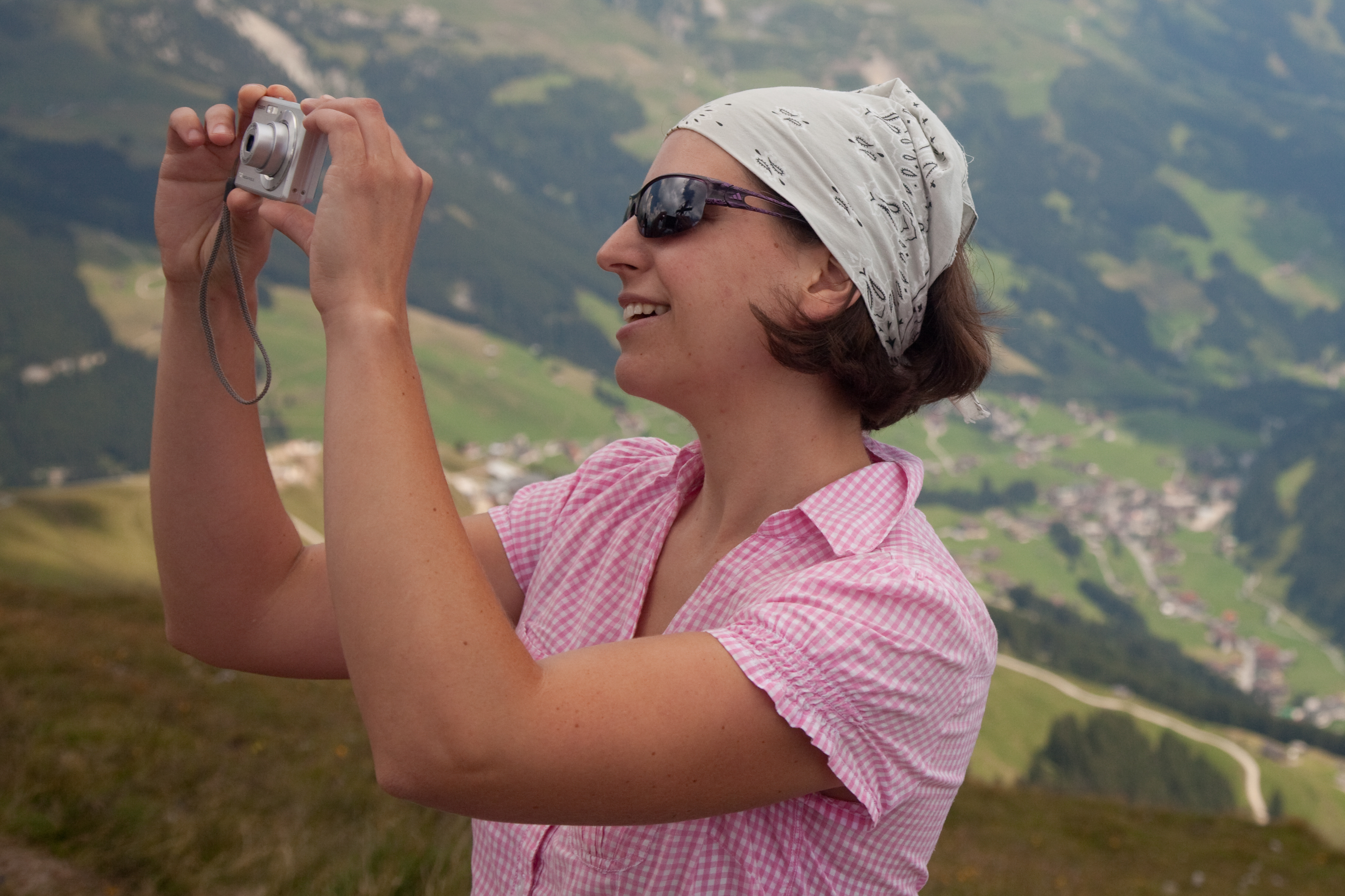 Iris Grubauer
Everything she does is done with passion. Even during a hiking tour she always gives 100%. In addition she is good with people and ensures that everybody enjoys themselves. Raised in Tux, she knows all of the mountains at the far end of the Zillertal valley like the back of her hand. Iris completed the hiking exam 4 years ago. Since then she has frequently attended workshops and seminars to study further. In addition she is also multilingual: besides her native language, "Tuxish" she is fluent in German, English, French and Italian!
She spends most of her free time on the via ferrata mountain routes.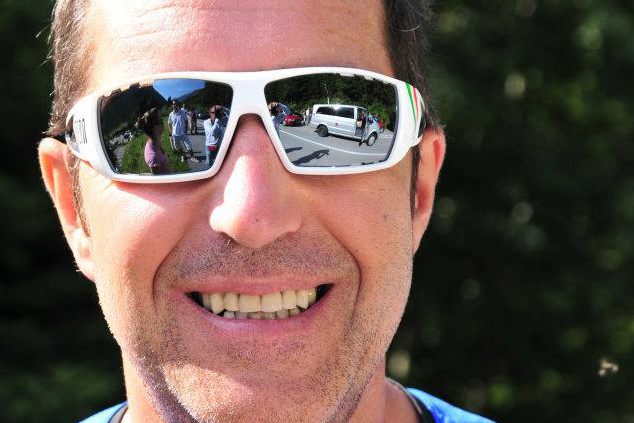 Richard Grasl
Ritschi is now into his second season at our hotel. His open and warm-hearted nature as well as his knowledge of the mountains is treasured by our guests.
He is also born and bred in Tux - his "home mountain" is the Grüblspitze, just 2 hours walk from our hotel. How often has he visited the summit? You should ask him that yourself. Alongside his qualification as a hiking guide he is also a professional skiing instructor.
In his spare time he does lots of sport and also supervises our "youth squad".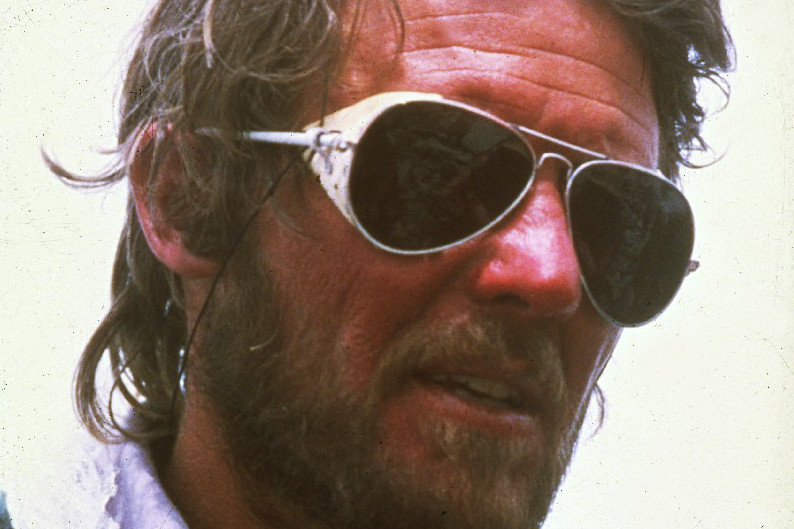 Our Hiking Mentor Professor Peter Habeler
Zillertal extreme mountain climber
Describing Peter Habeler in just a few words isn't easy. You could write a book about him!
His story begins in Mayrhofen in Zillertal, where he first attempted mountain climbing. Mountains and climbing have shaped his whole life. The highlight was being the first person to climb Mount Everest without supplemental oxygen. It is not an accident that the Austrian Republic has awarded him the title Professor: Peter Habeler is not just a man of action, but a man of his word. A special person, who gives people the courage to accomplish their objectives!
We are proud to have Peter Habeler as our hiking mentor.
Peter Habeler talking about Hotel Tuxertal:
"I have known Hermann and his family for many years. I have been impressed by the way they have strived to become a "top hiking hotel" and am sure they will achieve this aim. I am very happy to help them do this."