Hotel Packages & Tuxertal Arrangements
Are you looking for that special extra something for your holiday at Hotel Tuxertal? Then why not book one of our packages! We have put together our Tuxertal holiday packages to make enjoyment easy!
Whether you are looking for a package for hiking, skiing or romance, a short break or week long holiday - you will find your next holiday right here! And if you have any extra wishes just get in touch …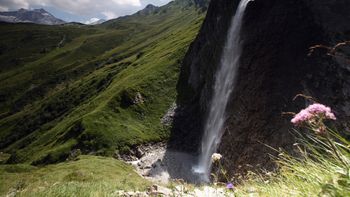 FOREST AND MEADOW THERAPY
On Kneipp tours and bare foot hikes we will take you closer to the strength of nature. With you helping us choose, we pick countless herbs and brew you a refreshing herbal tea (to take home too!)
from
€ 943.--
per person
(in the room Mountain Room )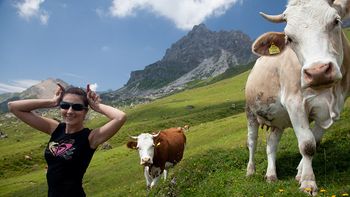 Hiking Week for Solo Travellers
We invite you to come and enjoy the impressive summit experiences with us and use the plenty of energy sources in the nature for your personal well-being!
7 nights with hiker's board
daily guided hikes of varying difficulty
no single occupancy surcharge
free hiker taxi
free rental of rucksacks, hiking sticks, Thermos flasks and rainwear
daily hiking boot cleaning service
Hiker's board includes:
breakfast buffet
coffee and cakes in the afternoon
5 course evening meal
use of the spa area (including a sauna, steam bath, Kneipp pools and indoor pool)
cosy bath gown for use during your stay
free use of the hiking bus with your guest card
from
€ 1,134.--
per person
(in the room Mountain Room )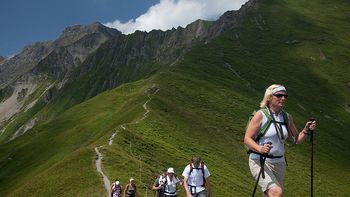 Hiking with Professionals
7 day halfboard
3 differnt guided tours every single day
Hiking bus, taxi and ski lift fees
walking sticks can be rented
from
€ 963.50
per person
(in the room Mountain Room )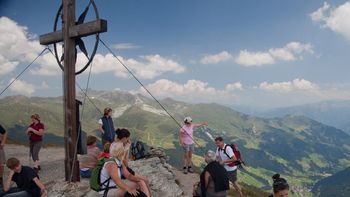 guided hiking tours every day
1 x ayurveda massage
from
€ 942.67
per person
(in the room Family Room "Rock face")