Wellness & Spa at Hotel Tuxertal
Take time on holiday at Tuxertal. Time just for you, time for wonderful moments of relaxation in which you decided the tempo! In our Wellness & Spa Area you can listen to your body and decide what it needs, whether it's refreshing water enjoyment before a beautiful mountain panorama in our pool.
Or on a lounger on our large sunbathing lawn, or how about pine warmth or herbal fragrance in our warmth oasis, or being pampered with an Ayurvedic massage from our Indian massage therapist ...
... what ever you decide, we wish you a wonderful time in our Wellness & Spa area at Hotel Tuxertal!
Indoor Pool and Panorama Experience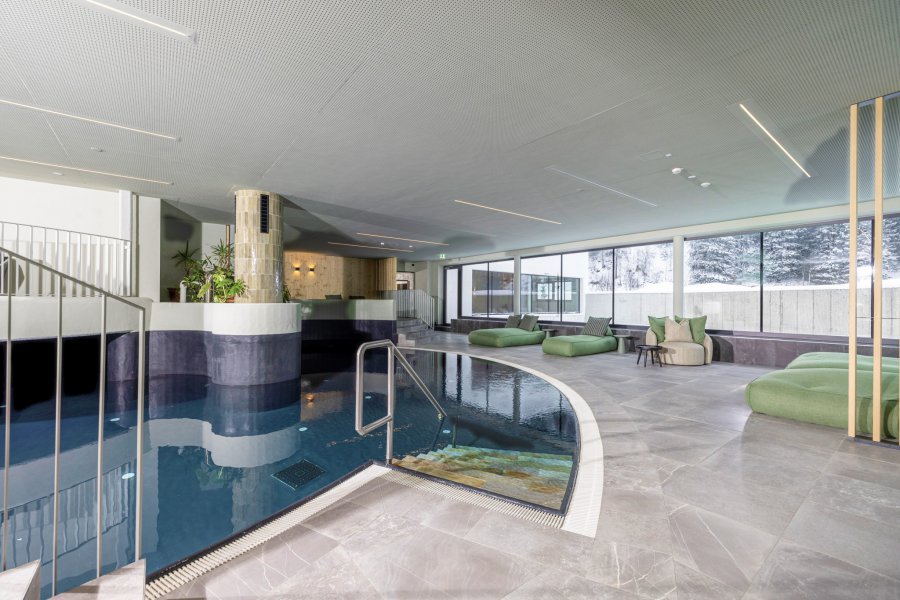 Be as near to nature indoors as outdoors! At Hotel Tuxertal you can enjoy mountain rivers, rapids and waterfalls in our hotel too! We all know that water has beneficial effects, it cleanses and calms body and mind. To spoil you with wonderfully relaxing splashing around at Hotel Tuxertal we have built one of the most fantastic panoramic fun pools in Tuxertal.
It's hard to beat how great close contact with the elements at Tuxertal feels!
Whether you swim a couple of relaxed laps of the pool, refresh yourself under the waterfall or feel the power of the water on your whole body, whatever you choose, you will be able to enjoy the wonderful views of the Alps through the glass dome roof …
Oasis of Warmth at Hotel Tuxertal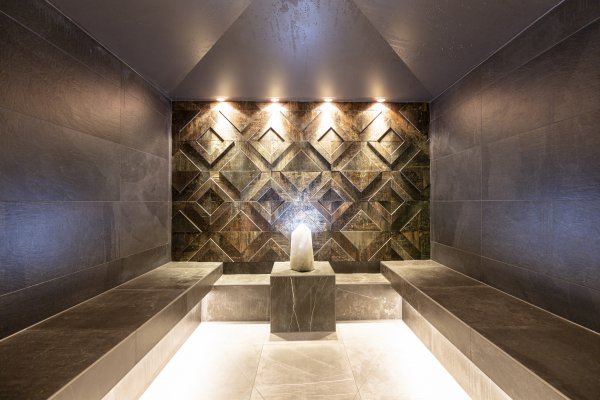 At our Hotel Tuxertal we find warmth very important. Along with the warmth of our hospitality you can enjoy our warmth oasis which we have created for your "perspiring" pleasure! In our Wellness & Spa Area we will warm you in the most wonderful surroundings ...
… in the organic-pine sauna, in which you can enjoy the beneficial active power of the local pine at a classic temperature of 65 to 90 ° C,
… in the Turkish steam room where you can perspire at a gentle 45 ° C with high humidity and herbal essences on the hot coals
Kneipp Therapy at Hotel Tuxertal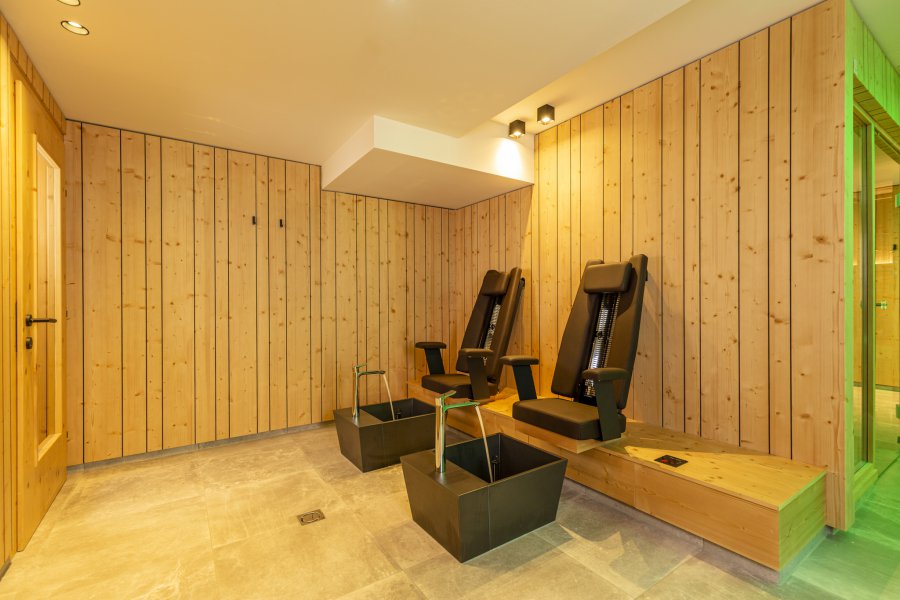 Experience the healing effects of water in the Kneipp pools at Hotel Tuxertal! We can't recommend it enough for the general strengthening of the immune system. Kneipp therapy boosts the circulation and bloodstream. Your veins will be strengthened and your metabolism stimulated after a visit to our Kneipp facilities.
We recommend treading water to treat varicose veins and migraines. The fact is that Kneipp therapies are very beneficial and you will experience the pleasant feeling of the cold and warm sessions in our pretty Tuxertal Kneipp grotto! And if you carry out Kneipp therapies in the evening it will help you you have a relaxed and good night's sleep …
Relax at Tuxertal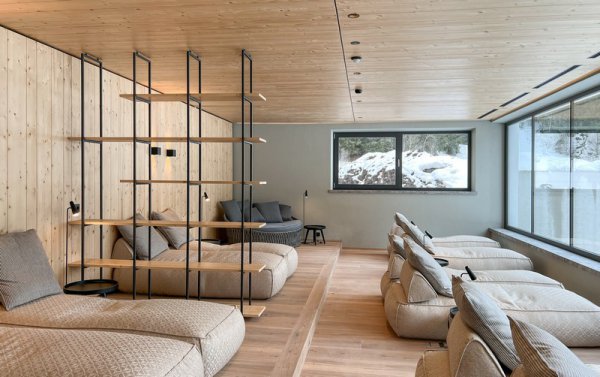 We hope that you fully let go and experience deep relaxation on your holiday with us at Tuxertal, in every part of our hotel! To reach deep inner peace and moments of quiet our Hotel Tuxertal offers you wonderful moments and places in and around our hotel:
In the untouched nature of the Zillertal Alps, on the terrace and in the garden at our hotel and on relaxing islands and rooms of quiet in the wellness area. Experience how wonderful it is to find peace and quiet at Tuxertal …
Tuxertal on Tuxertal
Nature is life's energy ...
An imposing mountain range such as the Zillertal Alps leads us to the source of original power. Whether it's taking a moment by the still blue mountain lakes, by picturesque waterfalls, in a green glade or before incredible panoramic views of soft green fields and glacial rock formations ...
The untouched nature surrounding our Hotel Tuxertal with the Zillertal Alps Natural Park is a gift which we want to share with every one of our guests.
We will gladly take you on botanical and geological walks, impress you with wonderful high mountain routes or smuggler paths to South Tyrol. Or we can also give you tips if you decide to discover the Zillertal Alpine world on your own.
Discover how beneficial it is to get out into the great outdoors in Tuxertal, for body and mind …


Massages & Baths
With herbal and olive oils
With herbal and olive oil
With herbal and olive oil
With herbal and olive oil