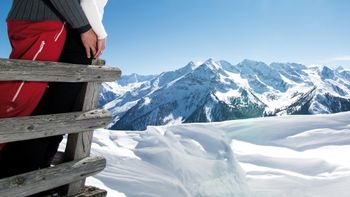 Ski Holidays with added value!
Spend a magical ski week with us and let our massage therapist pamper your tired muscles afterwards. A 6 day ski pass and a wellness voucher worth € 30 are waiting for you at reception!
This package includes 7 days with Tuxertal comfort board as well as:
Wellness voucher worth € 30
6 day ski pass (package also available without or with a shorter ski pass)
A ski guide 3 days a week
2 guided snow-shoe walks (equipment included)
An exciting gala dinner
Torch-lit walk
Fondue evening
The Tuxertal comfort board:
Healthy, comprehensive breakfast buffet with regional products
Hearty skier snack from 2 until 5 p.m.
Or you can enjoy Evi's home-made cakes with coffee and non-alcoholic drinks from the buffet
Tea, Grander water and fruit from the wellness bar
5-course evening meal
Use of the spa area, with its sauna, steam bath, Kneipp grotto and pool
Cosy bath robes for use during your stay
Guest ticket for the free sports bus
from
€ 1.088,--
per person
(in the room Mountain Room )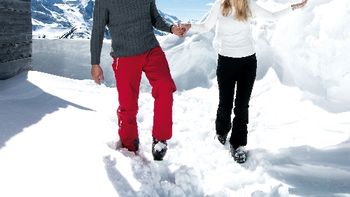 Snow - as far as the eye can see. Skiers really do get their money's worth here. All thanks to the 100% snow guarantee.
Daily skier snack from the buffet from 2 until 5 p.m., including non-alcoholic drinks, coffee and Evi's home-made cakes.
This package includes 7 days with Tuxertal comfort board as well as:
6 day ski pass (package also available without or with a shorter ski pass)
A ski guide 3 days a week
2 guided snow-shoe walks (equipment included)
An exciting gala dinner
Torch-lit walk
Fondue evening
The Tuxertal comfort board:
Healthy, comprehensive breakfast buffet with regional products
Hearty skier snack from 2 until 5 p.m.
Or you can enjoy Evi's home-made cakes with coffee and non-alcoholic drinks from the buffet
Tea, Grander water and fruit from the wellness bar
5-course evening meal
Use of the spa area, with its sauna, steam bath, Kneipp grotto and pool
Cosy bath robes for use during your stay
Guest ticket for the free sports bus
from
€ 1.168,--
per person
(in the room Mountain Room )